Overview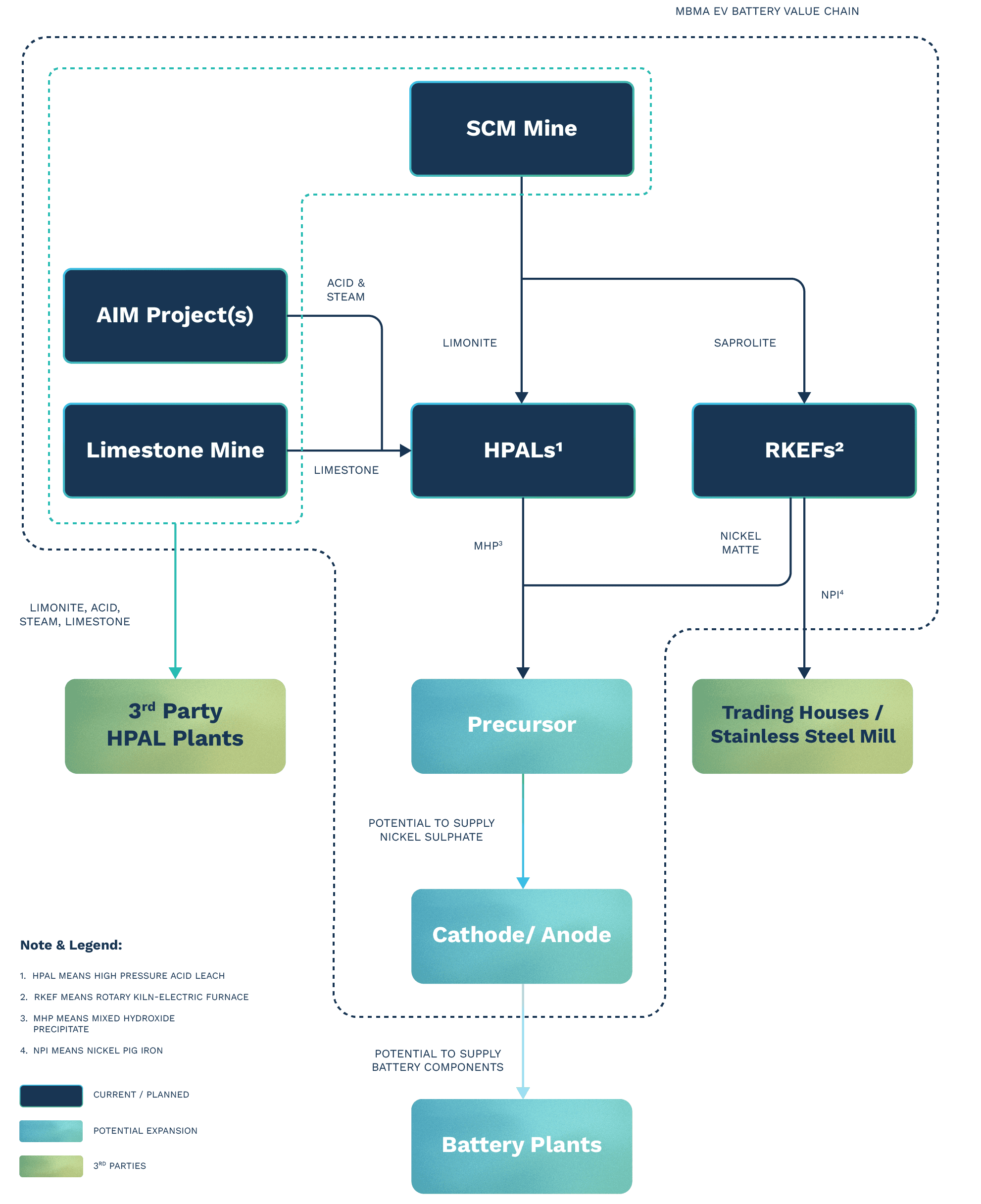 PT Merdeka Battery Materials Tbk ("MBMA") owns high-quality assets in the strategic materials and EV battery value chain, with successful acquisitions made in 2022 to expand and develop operations in Indonesia.
MBMA is majority-owned by of PT Merdeka Copper Gold Tbk (MDKA), which holds the controlling stake through its subsidiary, PT Merdeka Energi Nusantara.
Our portfolio includes:
SCM Mine

(51.0% MBMA; 49.0% Tsingshan Group)

Regarded as one of the world's largest resources in terms of contained nickel with approximately 13.8 million tonnes of nickel (1.22% Ni grade) and 1.0 million tonnes of cobalt (0.08% Co grade) within a 21,100 hectare concession area.

RKEF Smelters

(50.1% MBMA, 49.9% Tsingshan Group)

8 lines RKEF smelters in IMIP producing NPI for stainless steel production, with total expected nameplate capacity of 88,000-tonne of nickel per annum.

Nickel Matte

(60% MBMA, 40% Tsingshan Group)

A nickel matte conversion facility, located within IMIP, to produce high-grade nickel matte (> 70% Ni content), which is a key feedstock for battery precursors and Class 1 Nickel.

AIM Project

(80% MBMA, 20% Tsingshan Group)

A modern processing plant facility which will process high-grade
pyrite feedstock from Wetar Copper Mine to recover acid and
steam for use in HPAL plants, in addition to producing other metals
such as copper, gold and iron.

IKIP

(32% MBMA, 68% Tsingshan Group)

IKIP is a future battery material focused industrial park, covering an area of approximately 3,500-hectares within the SCM Mine concession area.

HPAL

High Pressure Acid Leach (HPAL) is a process used to extract nickel and cobalt from laterite ore bodies. MBMA plans to develop 2 HPAL plants with a combined total capacity of 240 ktpa Ni within IKIP.

Other assets

Include a 50 km dedicated haul road connecting the SCM Mine and IMIP; and a 500-hectares limestone mining concession.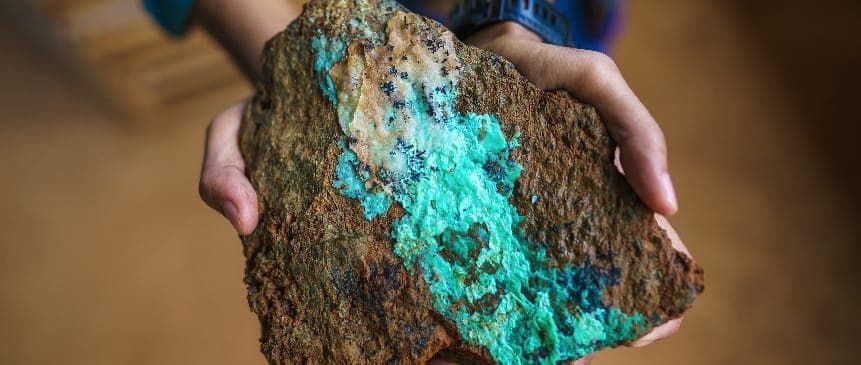 On 18 April 2023, MBMA successfully completed its Initial Public Offering on the Indonesia Stock Exchange and became a public company. The creation of a listed and vertically integrated battery materials company of global significance would position MBMA to maximise the value of its portfolio of high-quality assets and would provide access to new capital to allow it to pursue downstream expansion projects.